WSWO-FM (97.5 and 101.1) is about to boost its music library. Brad LaBarr, station manager at Ultimate Oldies Radio in Huber Heights, is quoted in a Dayton Daily News article:
"We are playing tunes from the first three decades of rock and roll," LaBarr said. "Starting this weekend, we are adding tunes from the late '70s. Our on-air music library will then be nearly 7,000 tunes, which is a much deeper selection of music than offered at any Dayton radio station."
WSWO-FM are great folks- passionate about music, rock and roll music in particular- and as an all volunteer, commercial-free station, they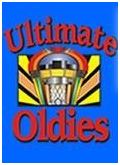 depend on listener support. Many years ago I did a little bit of volunteering with them and I heard the feedback from listeners who were thrilled to be hearing music either for the first time, or in a long time. Parents enjoyed sharing G-rated music with their kids, and it's a source of pride to have an oldies station here in Huber Heights. Kinda fits the whole Mid-Century Modern thing we've got going on, and WSWO hosts live broadcasts of Wayne High School football, basketball, baseball and softball games.
This weekend, Saturday and Sunday, 
March 10 and 11, 2012, the station will host an "Ultimate Request Weekend" where listeners can call the on-air DJs to request music from the '50s, '60s and '70s. The request line is (937) 237-9796.
For more information, go to www.daytonoldies.com.