Gorgeous historic homes: Gracious, warm, charming, full of character- that's what HouseNerds have to look forward to at Dayton Ohio's Oregon Historic District's Candlelight Tour, to be held on Dec 5-7, 2011. The guided tour will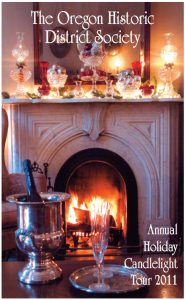 include six historic homes plus desserts, punch and coffee, and is $25.00 per ticket. For more information call 937.224.1554.
Want to know what it's like to prepare your home for the tour? Looking for other holiday home tours? Tipp City is hosting one too.
What's the real estate market like in the Oregon District? Let's take a look and see what we can find!