You have done your due diligence and have had your home inspections completed. If your home is like many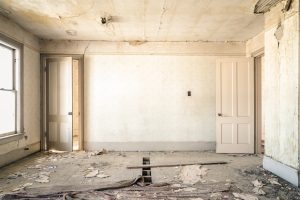 homes, there are some habitability issues that will need addressed. Some homes are sold AS-IS, in which case the seller will not make any repairs and you will be responsible for those repairs after the sale. Other homes, the seller and you can negotiate to have repairs made by the seller. This is the Repair Period- buyer and seller negotiate on what and how repairs are made.
It's a smart idea to gather estimates of work you want completed to submit along with any repair requests as this can facilitate repair negotiations. Usually, the seller gives a little and the buyer gives a little, and you can reach an agreement, but sometimes repair negotiations get sticky, and every now and then the inspections reveal something that the buyer is unprepared for and the seller is unaware of, and the buyer decides not to proceed.
The Dayton Area Board of Realtors purchase contracts have a clause, once you get the results of the home inspections, if there are any habitability issues that were discovered that cannot be negotiated, or the buyer does not want to tackle, the contract can be terminated. However, by this point, you've likely spent money on inspections and other fees so it's not a small thing to walk away from the contract. One of the reasons I look for flaws when we initially see the home is that while I am certainly not an inspector, there can be potential problems that you might want to know about before you make an offer.
If you are a home seller, you should consider a pre-listing home inspection, which would uncover a lot of these potential issues before you even put your home on the market, giving you time to deal with these problems without being under a contract.
This is also the time any potential liens or problems with the title are discovered and dealt with.