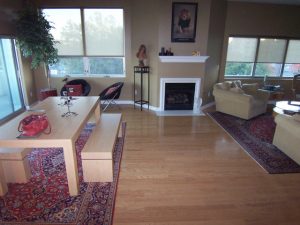 Note: 1-16-13: This condo is now for sale:   www.CooperLofts409.com
This is a gorgeous modern loft space- a very rare find in the city of Dayton!  A true penthouse corner loft with approximately 1560 Sq. Ft. A one bedroom in a soaring loft space, with great views of the city from two walls make this a one-of-a-kind property in Dayton Ohio.
We had to do some homework to track this property down, but with a little determination and a co-operative spirit, we were able to get an accepted contract, and a great deal for my buyer, during an often stressful time of year- the holidays.
Looking for Cooper Lofts for sale?