Well. Here we are at the closing. This was a fun process, wasn't it? All that work- from maintaining your credit, to saving for a down payment, to house-hunting, to negotiating, and here you are. What happens at a closing?
In Dayton it is still considered typical to hold "round table" closings where all the parties sit down at the same time and sign the final loan documents and a lot of disclosures and disclaimers, and you and the seller will transfer title, the final step to home ownership.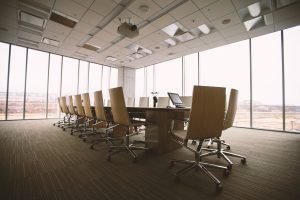 A few days before the closing you will get a Settlement Statement which will show you itemized costs and how much you will need to bring to the closing table. You will need a cashier's check for your down payment and any other fees, or perhaps by the time you are reading this, you will be required to wire that money to the title company, either way, that will be expected. Any fees that you and the seller have negotiated- repair costs, those fees are typically transferred at the closing table as well.
The closing agent from the title company will conduct the closing at a time and place of mutual agreement- a real estate office or the title company office are the usual choices. Although, I once held a closing in a corner of a CVS pharmacy, but that's another story for another day. Often the loan officer is present, most agents are there as well. These are most often a joyful time and I've seen tears as the sellers say goodbye to a home they loved and created memories in, and I've seen tears as the buyers realize they are finally purchasing their dream home. Closings are usually a wonderful time for everyone.
By systematically and carefully working through the previous steps, we've successfully navigated the process and you are now ready to create memories in your new home. Congratulations- you did it!