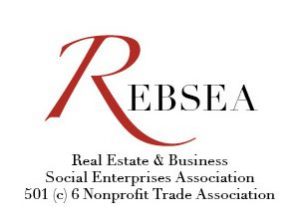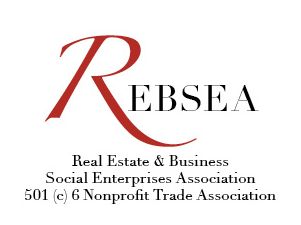 There is growing expectation from consumers that they want to work with businesses that reflect the same values that they hold dear. I'm certainly that way and I think my clients have a strong sense of values as well. Because of that, I recently joined REBSEA, the Real Estate & Business Social Enterprise Association. This is a trade association for real estate professionals who have committed to giving a portion of their commissions to charitable organizations. I am the first real estate agent in the entire Dayton area, or southwest Ohio for that matter, to be a part of this group. From the REBSEA website:
REBSEA members donate a part of their commission to nonprofit organizations in the communities they serve. Nonprofit organizations inform their supporters about the REBSEA program and after a closing the REBSEA member makes a donation to a nonprofit in their community. REBSEA includes hundreds of real estate agents, brokers, and mortgage lenders across the U.S. and Canada who understand that people prefer to do business with people and companies who Give Back to their community. The REBSEA program is a new and innovative way to work together as a community to solve social and environmental problems where we live and around the world. Together we can make a real difference.
The truth is, I was doing this anyway, but joining an association makes the commitment not only stronger, but I think more meaningful as being part of a group who is publicly committed to strengthening charities sends a message to not only my clients and the local community but to other real estate professionals as well that making a difference in our neighborhood is important, and hopefully we can encourage other businesses to join us.
There are no hard and fast REBSEA rules for where we donate or how much to donate, so I have a list of organizations that I have donated to and/or volunteer with locally, like the Wayne Twp FISH Food Pantry, or Huber Heights Animal Hosptial's Phoebe Phund, or Historic South Park, Inc, to name a few. The donations will be given in my client's name, so they will have the opportunity to choose the charity that will receive the donation.
Homes are so much more than the place we live- they hold our hopes and dreams, and by strengthening the communities around us, we strengthen each other. If you'd like more information about this program or the charities I'm contributing to, please email me at [email protected]. Thanks for reading!
http://www.rebsea.org">