In Ohio, as elsewhere, when you sell your home with a Realtor, you are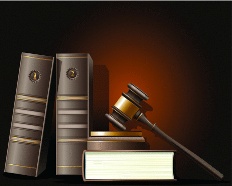 required to fill out a Residential Property Disclosure Form (RPDF). In its most basic sense, this is a form that discloses what a seller knows about the property. The form itself says this: "This is a statement of certain conditions and information concerning the property actually known by the owner." The RPDF, like all real estate related forms, gets revised regularly as laws and traditions and concerns naturally change over time. For example, other parts of the country the RPDF has questions about a history of meth or chemical labs on the property- something that wouldn't have been an issue 10 years ago, but is certainly good to know for the buyer!
Recently, the Ohio Division of Real Estate & Professional Licensing made changes to the Ohio Residential Property Disclosure Form. So what's new for the 2013 form? I think one of the more interesting changes is an expanded question about mineral rights, reflecting our new fracking industry and the Marcellus and Utica Shales. Here's a list of changes to the Residential Property Disclosure Form from the Ohio Association of Realtors.
A question regarding any oil, gas or mineral right leases on the property and a statement directing the purchaser to the recorder's office in the county where the property is located to obtain further information on this issue.
Expands on the question regarding assessments on the property to also include fees or abatements.
Expands on the question regarding whether the property is part of a homeowner's association to include SIDs (Special Improvement District), CIDs (Community Improvement District) and LIDs (Local Improvement District).
Provides the purchaser with information on abandoned underground mines and directs purchasers to the Ohio Department of Natural Resources for additional information.
Overall, I think these are improvements to the RPDF and indicate a more proactive and informational form that can be helpful to purchasers, giving them more opportunity to really learn about the property.
The new RPDF is to be used starting January, 2013. If you have a Listing Agreement in place now, the old RPDF is grandfathered in, however, you might want to discuss with your Realtor whether you should fill out a new form.