Let's take a look at some of the best real estate information and advice from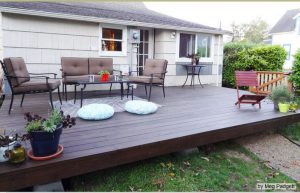 around the web.
Thinking of real estate investing? This is a good time to get into this, if you know what you are doing. Check out the wealth of resources at the real estate investment community over at BiggerPockets.com. From flipping, to property management, to income property advice, this is one of the oldest and largest online real estate investment communities out there. Today's link is all about the difference between net worth and income during retirement. Net worth is certainly nice but it's your income that pays the bills, or as Jeff Brown says,
It's about income. It's always about income. Grandma doesn't take her net worth to the grocery store. She uses her after tax retirement income. All things being equal, if you told her she could double her annual after tax income by giving you all of her net worth, she'd do it in a New York minute — if she believed it would happen…
Next up, from Your Finances Simplified, we have Home Buying Tips That People Never Tell You. I particularly like this tip about focusing your mortgage on your net income, not your gross income. We cannot spend our gross income, we spend the net so if a lender fires off a quick preapproval based on your gross income, understand that you may not be comfortable living with that mortgage payment:
… limit your mortgage to no more than 25 to 30% of your net income. You can go higher, and you can go lower depending on other things that you must pay during the month. So, your "must haves" should be no more than 50%.

That's 50% of your net income, whether you are a single person, whether you are a married, that's it. Your mortgage should be 25% of your must haves at the maximum, that's what I believe.
You might hear other percentages, but Dominique Brown offers solid advice here. I also like Tip #2: Practice paying your mortgage.
…  If your rent is 900 dollars and you know your mortgage is going to be 1500 dollars or whatever number that you decided it's going to be, you should start practice paying that. After 3 months to 6 months you can see if you are really enjoying your life.
Great tip!
And since it's summer, it's time to use that backyard for entertaining. Meg Padgett shares her step-by-step instructions on how to build a Platform Deck in a weekend, over at Houzz:
While our interior is highly lacking in the space category, our exterior is more than adequate. And with summer finally here, we started scheming our first outdoor gathering.

But those festive dreams were quickly shattered once we took one step out the back door and realized our backyard wasn't the outdoor space my husband and I would be proud to show off. We had taken small steps to improve our outdoor space by adding a budget-friendly pathway and hanging shelves on our lackluster fence, but neither of those could take attention away from the eyesore right outside our entry — a bare piece of earth that just screamed, "Where's the deck?"
There are step-by-step instructions and lots of photos and since outdoor living spaces are great for improving property values, don't be afraid to make the outdoors as inviting as you can!
There ya go. A few things to think about, some inspiration to get you moving on that next home improvement project.