How to Test-Drive a Neighborhood While Sheltering in Place [INFOGRAPHIC]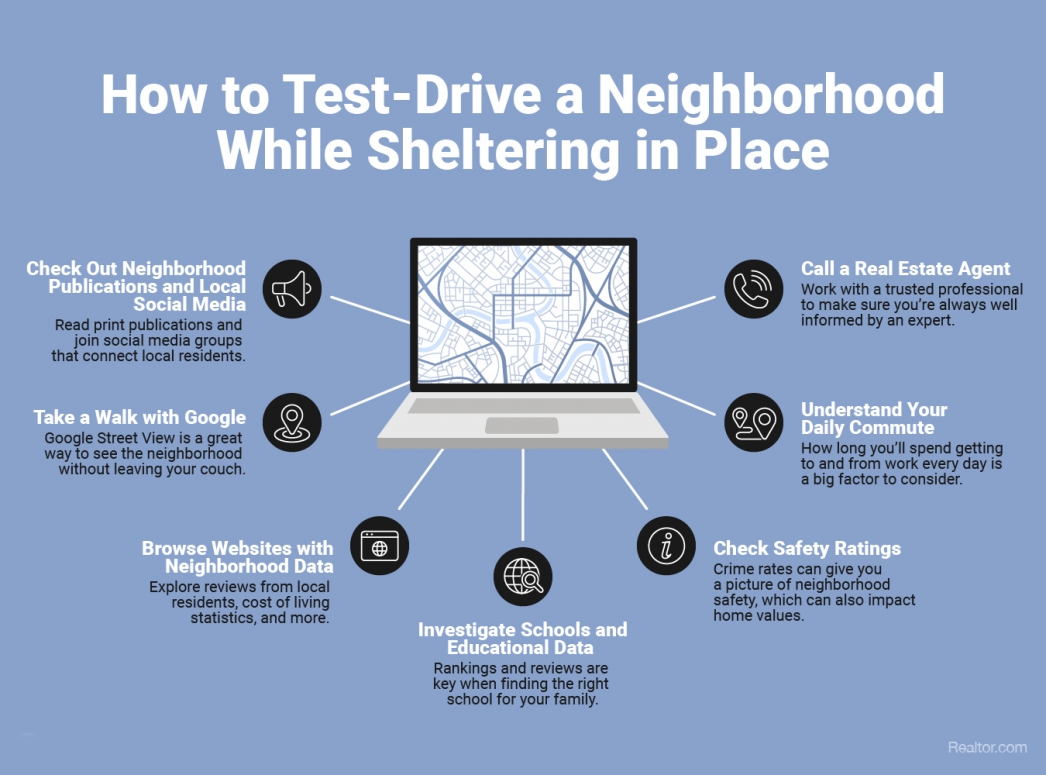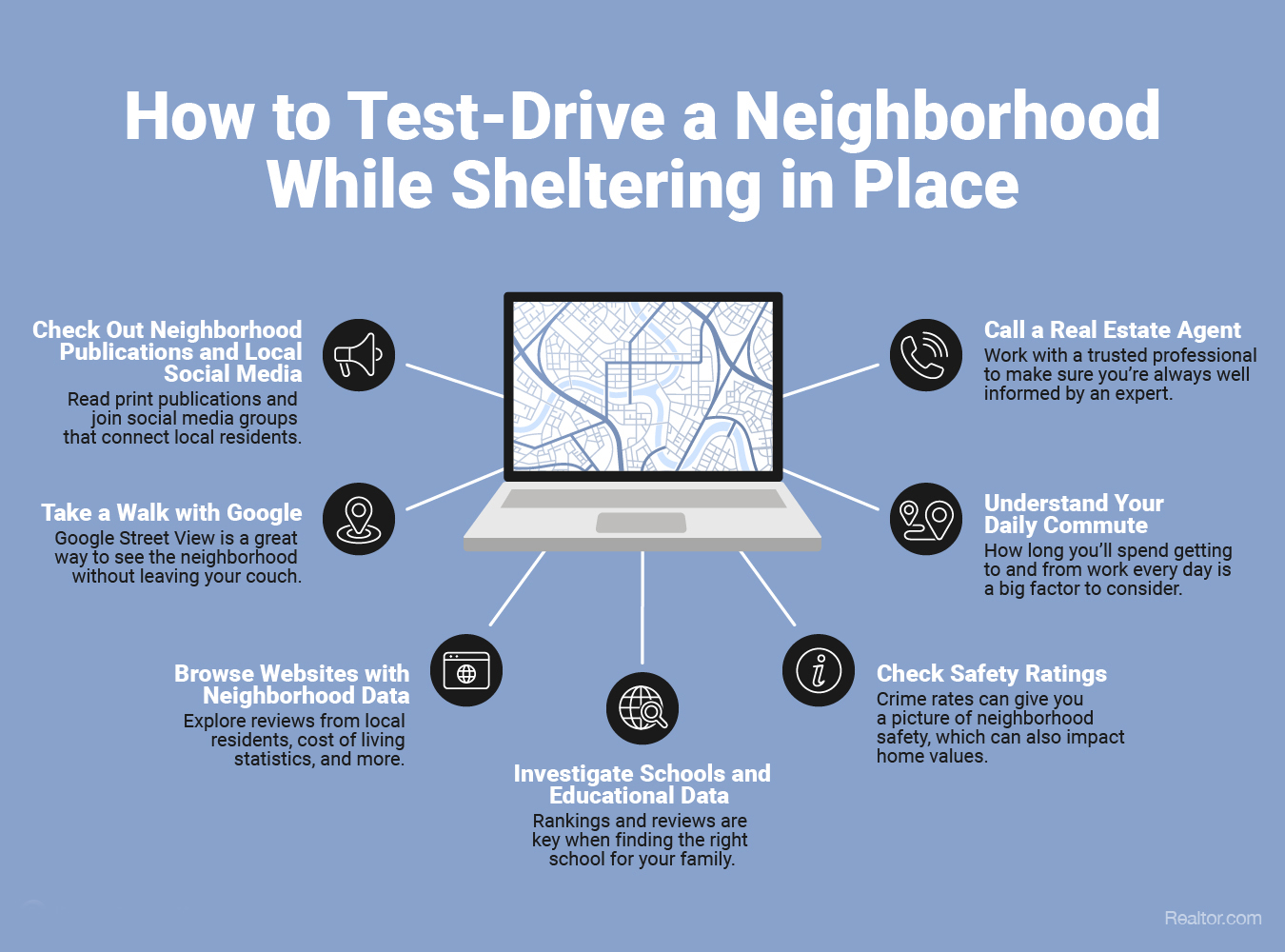 Staying at home doesn't mean your search for a new place needs to come to a standstill.
Check out the tips below on how to explore other neighborhoods virtually in the homebuying process. You may find a spot that better suits your needs without ever leaving your living room!
Neighborhood Publications:
You can find information about Huber Heights from a few different sources.
–Huber Heights Courier is the local newspaper.
-Facebook groups like "Everything Huber Heights" can give you a feel for residents.
-Check out the Huber Heights City Hall site for insight into how the government is working for the citizens.
Google Street View 
You can "walk" the neighborhood virtually by using Google Street View or Google Maps.
Go to google.com/maps, type in the address of the house you're interested in, and click on the photo of the property in the menu to the left of the map. If Google Street View is available for that address, you should be able to click and drag the image to move down the street. You can also filter for videos by searching for the name of a neighborhood. Adding the word 'review' to a neighborhood search, along with 'neighborhood association' or 'homeowners association' you can help drill down the results.
Check Neighborhood Data
-City-Data for Huber Heights can be found here.
-Explore the AreaVibe information, here.
How are the schools?
–Huber Heights City Schools can be found here, and
–Great Schools has more information about schools.
Safety
The local non-emergency police number is a useful way to find out general information about crime in a neighborhood.
Websites such as CrimeReports can provide crime data from law enforcement agencies.
To see if there are registered sex offenders living nearby, type the address of your potential new home in the National Sex Offender Registry's public website.
Commute
If you are unable to make a test drive of the commute in person, using Google Maps or Waze that predict the level of traffic during your commute can give you a good idea of what your commute might look like.
Contact a Huber Heights Real Estate Agent
That'd be me! As a tech-savvy Realtor in Huber Heights, I can share information via video to help you get the information you need to make a decision. Let's connect today so you have help with all of the additional steps along the way, and you're ready to make your next move.