The City of Dayton now has a Domestic Partner Registry for unmarried couples without regard to sexual orientation. The purpose of the registry is to make it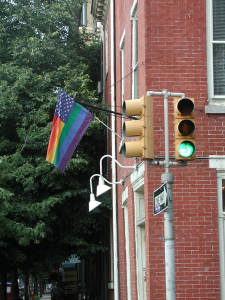 easier for hospitals, universities, employers and others to verify the relationships that are required for such matters as health insurance, hospital visitation rights and authorization to pick up children after school.
The voluntary registry will help businesses that extend benefits to the partners of employees — straight or gay — by having a formal registry of such committed relationships. Couples do not have to live in Dayton to register, but they must first file a declaration of domestic partnership with the city. To qualify, the couple would have to show they share a residence; affirm they have a committed relationship; that neither is married; that neither is part of another domestic partnership; that each is 18 or older and not related by blood.
A $50 fee is required to be listed on the registry and language is included in case the partnership should end.