In addition to hosting this site, TheBrickRanch.com, I also share Dayton real estate information at the regional website, DaytonMostMetro.com. The best of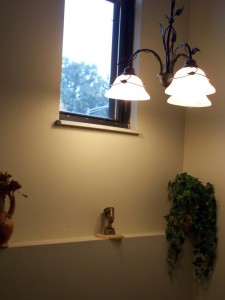 Dayton- events, Things-to-Do, arts, culture, restaurants, Dayton lifestyles, etc, you can find it there. I have the honor and pleasure of writing the real estate column there.
My latest post discusses the recent news that home values in Dayton Ohio were up last year, up 11%- best gain of the 50 major metro areas- and the number of foreclosures in Dayton went down, this indicates that we are seeing some stabilization for the overall area.
Before we break out the champagne and start singing Happy Days are Here Again, allow me to be the wet blanket. First things first, this report takes the entire Greater Dayton area into consideration, and as I say with every post,neighborhoods vary so what happens in Santa Clara is not what is happening in South Park which is not what is happening in Tara Estates or Carriage Trails. Okaythen, back to the news and what this means for us as a region. I think this means we are showing signs of some stabilization. We have likely reached the bottom and can now focus on stabilizing our real estate values as a region, although some neighborhoods are going to continue to be hollowed out with foreclosures, vacancies, and demolition. As I said last week, land banking and planned demolition will become a integral part of Dayton's future for at least the next few years, but I think we can figure longer. I wish it were not so, but I've not seen any other way for cities to aggressively fight the combined problems of shrinking population and deteriorating and aging  housing stock.