I have a new blog post up at DaytonMostMetro.com, discussing foreclosures.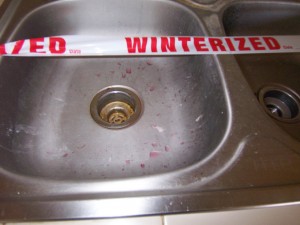 Dayton was recently listed as the second best metro area in the country for foreclosures, but they aren't for everyone. I share a few pointers for how to craft a winning bid, and what to expect from a foreclosure:
(…) Foreclosures are a different beast than buying a home via a traditional home seller so if you are looking at these homes, here are a few tips to make your Dayton home-buying experience more productive, your real estate agent can give you details.

Foreclosures are popular right now and that means you need to plan ahead. These homes can sell in a matter of days, and often sell with multiple offers involved. If you are going to look for foreclosures, know the neighborhood you want, have your finances in order, and let your Realtor know your plans. She can set you, and/or herself, up in the Dayton Area Board of Realtors MLS system to receive email alerts when any property that meets your criteria comes on the market. You will know within hours of it hitting the MLS that a home is available. Be prepared to move quickly on the best homes and discuss with your Realtor ahead of time how you are going to craft on offer. Keep in mind that the best homes end up in a multiple offer situation in which case you will be asked for a "highest and best" offer, so have some idea of what your highest and best offer would be so you can respond to the bank in a timely manner.

One thing to keep in mind is that the seller- the bank- is very much like the Honey Badger in that Bank Don't Care! This is strictly a business transaction, it's all about the money, but by clearly understanding that the bank is concerned with their bottom line, you can make them an offer they can't refuse.  How do you do that? (…)
Continue reading  "Dayton, Foreclosures, and Caveat Emptor!"
Looking for foreclosures? Let me help! Theresa Lussier, THE HOME GROUP REALTY, 937-478-7781.
Search for foreclosures throughout the Dayton area, via the Dayton Area Board of Realtors search tool, at www.MyDaytonMLS.com.