This week, from Monday July 22- Thursday July 25, JD's Old Fashioned Frozen Custard (YUMMY indeed!) is holding a fundraiser for Dayton Children's Medical Center. You bring in a new unwrapped toy and you will receive a coupon for a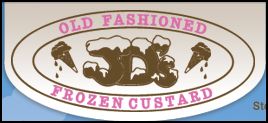 FREE SINGLE SCOOP.
The toys make it Christmas-y but also, JD's is offering some of their more popular holiday flavors this week. Fall and winter favorites like Pumpkin Pie, Eggnog, Cinnamon Spice, and Peppermint. Oh boy, does that sound good.
JD's is a fun place to take the kids, easy to find in Englewood Ohio at 322 Union Blvd. And this week, take a toy for Children's and get a scoop!