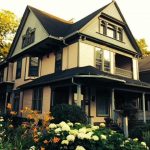 Find Tipp City Ohio homes for sale, here.
If you are looking for a home in Tipp City, or one of the specific subdivision of Sycamore Woods, Cottonwood Creek, Hampton Woods, Spring Hill, Hunters Ridge, and the downtown Tipp City Historic District, we are eager to share all the tools you'll need to help you find that perfect home.
Looking to sell your home in Tipp City? The tools I use to market homes are unlike any other Realtors in the area. We love what we do and we can't help but bring that joy to work with us every day. Give us a call to find out if we can help you sell your home!