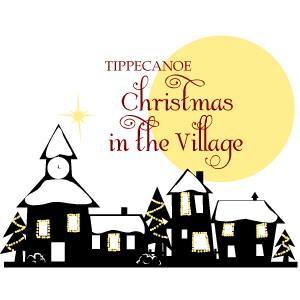 Save the date- December 5 & 6, 2014, eleven homes on Main St in Tipp City Ohio are going to open their doors for the public to come through. These home tours through historic areas are always popular, most sell-out, so do buy your tickets asap.
What can you expect on the tour? A peek into some of the most beautiful homes in the Dayton area, and a chance to see professional interior decorator's work up close and personal. For many of us, these are dream homes, homes that are out of reach for either our pocket book or lifestyle, but it's always inspiring to see beautiful homes dressed to the nines! This year, 11 different venues will be open for you to tour, and a trolley will be on hand to ride.
The co-chair for the tour, Andi Trzeciak, spoke with Tipp News Daily and had this to say about the 2014 event:
"These historic homes on Main Street in Tipp City are just gorgeous! We are so thrilled that the homeowners and professional designers have taken so much time and effort into displaying their beauty for visitors to behold. This is a weekend we plan intricately for and look forward to each year with such anticipation in our town!"
Proceeds from the Tippecanoe Christmas in the Village Home Tour go back to the community non-profits responsible for making sure this event is a success!
For more information on the upcoming tour, or to purchase tickets, please visit  www.tippchristmas.com  or at Facebook www.facebook.com/christmasinthevillage .
Want to learn more about real estate in Tipp City? Call or text 937-478-7781 and let me help you find your dream home, or sell your Tipp City home! ~Teri Lussier, THE HOME GROUP REALTY